Tech - Media News Watch originally published at Tech - Media News Watch
Wilderness Labs successfully raised $3.3MM in its seed funding round, led by Apertu Capital and angel investors such as Miguel de Icaza and Scott Hanselman. The company's IoT platform, Meadow, enables .NET developers to more easily create secure embedded IoT applications. The platform has already gained traction with enterprise customers in defense, critical infrastructure, heavy industry, and manufacturing.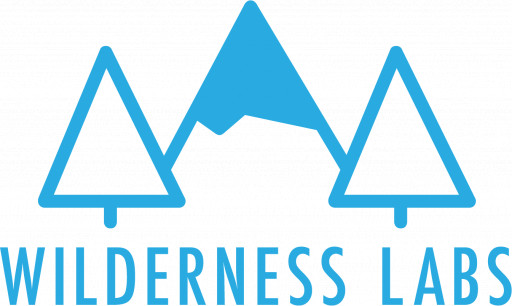 Wilderness Labs Raises $3.3 Million Seed Round
Wilderness Labs is the creator of Meadow, which enables .NET developers to create secure embedded IoT applications using their existing skills.
PORTLAND, Ore., March 16, 2023 (Newswire.com) - Wilderness Labs, a pioneering startup that has created an accessible IoT platform that opens the embedded hardware space to millions of .NET developers, has announced the successful funding of its $3.3 million seed round. This funding is led by Apertu Capital, with several notable angel investors such as Miguel de Icaza, Scott Hanselman, and others.
The Wilderness Labs team is excited to have secured this round of funding, which will enable the company to further advance its mission of making hardware development as fast and easy as developing web or mobile applications. The company's flagship product, the Meadow platform, enables the world's 10MM+ .NET developers to use their existing skills to create secure, maintainable, embedded IoT applications. Meadow includes an embedded micro RealTime Operating System (µRTOS) that can run full .NET applications on low-energy microcontrollers (MCUs) at native speed using their proprietary embedded .NET runtime.
"We're super excited to have the support of such supportive investors. There are so few VCs that are both technologically proficient and understand the value of the .NET community. But nearly half of the active developers in the world are .NET developers; they power the enterprise ecosystem, and we're solving a really hard problem for them. Just as Xamarin enabled .NET developers to use their existing skills to build native mobile applications, Meadow enables them to use those same skills to crack the embedded hardware space," said Bryan Costanich, CEO and co-founder of Wilderness Labs.
"Wilderness is the answer to secure, enterprise IoT," said Don Sheu, Python Software Foundation Fellow, and GP at Apertu Capital, who spearheaded the deal. "At $1 trillion today, IoT is such a massive market, and they've solved a huge problem for enterprise developers. Of the thousands of developers I know well, I consider Wilderness Labs' team amongst the very best. Their technical superiority will drive value for investors."
The Wilderness Labs team will use the funding to accelerate the development of the Meadow platform, expand its go-to-market capabilities, and further build out its team. With additional resources, Wilderness Labs will be better equipped to serve the growing needs of its customers.
The convergence of Industrial IoT (IIoT) and AI is unlocking a new era of digital transformation for the industrial sector. IIoT is enabling machines and equipment to be connected, monitored, and optimized in real time, generating massive amounts of data that can be analyzed using AI technologies. This combination of IIoT and AI is transforming industries such as manufacturing, energy, and transportation, enabling companies to improve operational efficiency, reduce downtime, and enhance safety. The industrial IoT is a game changer, allowing for greater collaboration and productivity between machines and humans. With the power of IIoT and AI, we can build smarter factories, more efficient power grids, and safer transportation systems.
Wilderness Labs has landed a number of enterprise customers in critical infrastructure, heavy industry, and defense making big bets on Meadow. SAIC, the $7 billion defense contractor, has adopted Meadow to power the edge computing portion of its Internet of Battlefield Things (IoBT) platform, which provides a live view of battlefield assets in the field and has recently been extended to maintenance ops.
In addition to defense use cases, Meadow is being built into critical infrastructure projects such as wastewater treatment facilities, modernizing the energy grid, and even smart roads. The company also has a number of customers working on modernizing heavy manufacturing and industrial facilities, with solutions that listen to operating machinery and upload data to dashboards that can notify factory operators of equipment needing maintenance to prevent downtime and even save on energy costs.
Wilderness Labs' solution has gained the attention of luminaries in the industry as well. The company recently appointed Thomas Dohmke, the CEO of GitHub, as its board chair.
About Wilderness Labs
Founded in 2016, by former Xamarin executives and engineers, with a mission to make hardware development as fast and easy as web or mobile, Wilderness Labs is the creator of Meadow — Secure, Production-IoT for Every Developer. Meadow enables mainstream developers to create sophisticated embedded-IoT solutions in a fraction of the time and cost as traditional approaches and provides organizations with the ability to securely manage those devices in the field at scale with Meadow.Cloud. For more information, visit www.wildernesslabs.co or contact [email protected].
About Apertu Capital
Apertu Capital (www.apertucapital.com) is a founder-focused, early-stage venture capital fund that invests in deep tech software startups from pre-seed to Series A stages of fundraising. The fund focuses on software companies creating new products essential for artificial intelligence, cloud, and developer tools. We very early on cultivate strong relationships with software founders, including engaging with founders from the beginning; this may include charting a launch strategy. We invest in founders who understand technological roadblocks intimately and have built new software solutions that solve the biggest problems. The fund actively collaborates and supports entrepreneurs in their growth, strategy, leadership, and corporate and business development. Once Apertu Capital invests early in a founder, the fund offers efficient access to larger amounts of capital. Through a strong strategic partnership with a major limited partner in the fund, Apertu Capital is able to provide founders of its portfolio companies a convenient path for funding larger Series A and beyond rounds of fundraising. Apertu Capital is U.S.-focused but has a global investment mandate with a reach that extends to founders in Europe, Africa, and Asia. Apertu Capital is based in Seattle and New York.
Contact Information:
Leah Liebler
Head of Marketing
[email protected]
971-349-1159
Original Source:
Wilderness Labs Raises $3.3 Million Seed Round
Tech - Media News Watch originally published at Tech - Media News Watch